About Me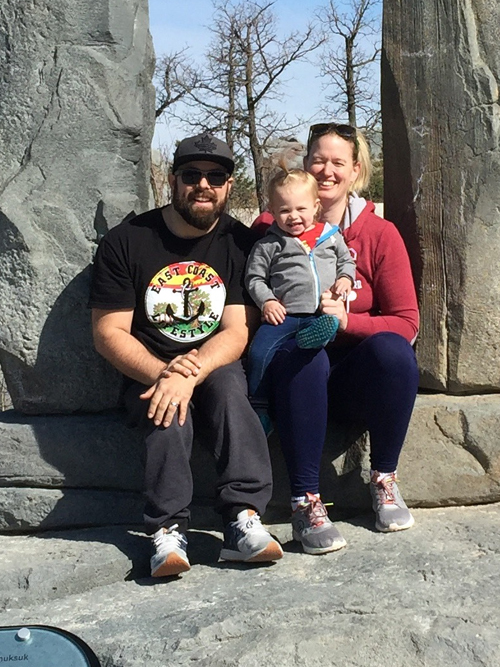 Born in Summerside, PEI, Billy Bridges is a Paralymic Gold Medallist in the sport of Sledge Hockey.
International Notoriety
Living with the effects of Spina Bifida, his limited mobility means he uses crutches and at times a wheelchair; however his disability hasn't stopped him from gaining international notoriety as a powerful hockey player. Billy started playing sledge hockey in 1996 and eventually made the National Team at a mere 14 years of age. He holds the record for being the youngest player ever to be selected to Canada's National Sledge Hockey Team.
15 Year Veteran of Team Canada
Now a 15 year veteran of Team Canada, Billy has climbed the ranks to become one of the top players in the world.
As a centerman Billy is always a major scoring threat with his 80 m.p.h. slapshot that he takes with one arm!
He's participated in 5 Paralympic Games ('02, '06, '10, '14) where he's twice earned All-Star accolades and was a member of the Paralympic Gold Medal winning team in Torino, Italy in 2006.
Billy is also a 4 time World Champion and has twice been named Championship MVP ('05, '06).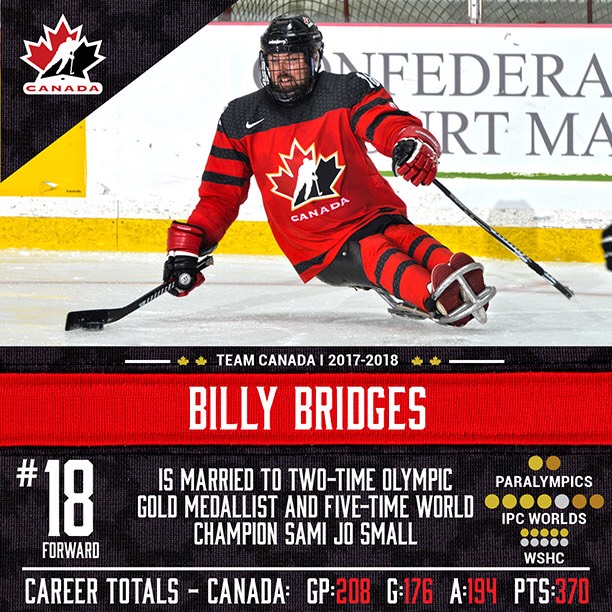 Excellence in Other Sports
Beyond sledge hockey, Billy competes in wheelchair tennis, where his current ranking has him in the top 200 in the World.
Billy started his athletic career competing for his junior high wrestling team and went on to enjoy both skateboarding and mountain biking. This multi-sport star also competed in wheelchair basketball where he was been a member of two World Jr. Championship Teams.
Life Away from Sports
Billy is currently a student at the University of Toronto where he's pursuing a degree in English literature.
He currently lives in Mississauga with his daughter Kensi and wife Sami Jo Small, a three-time Olympian as the goaltender on Canada's National Women's Hockey Team.